Over the last few years we have bought and tried a number of sex toys, quite a few of them are vibrators. Usually MrH tells me to try it out alone to see how I like it. It gives me the opportunity to experiment without worrying about being watched.
The thing is, I think I'd like that to be different. There is part of me that wants MrH to be there. I want MrH to learn how I try them out. I want him to know how I press them to my body or position them.
There is part of me that doesn't want to cum without his input. I want him to watch as I get close, I want him to make me ask permission to cum. I want him to say yes of course, but I also want him to learn every tell tale sign there is on my body, every thing that shows him I am getting close to the edge.
But……
Does MrH want the same thing?
A while ago MrH had me masturbate for him, it was one of our early hotel stays and I was really nervous, but after that weekend which was particularly brilliant, I have asked if he wanted me to do it again and he said that he didn't need/want to see me masturbate again because he'd seen it once. Having said that he did have me use the Doxy on myself when we first got it but he did take over the controls after a while, which was equally fun! But in two years he's had me do this twice and only once was it done as a "show," so, there's no saying that he would want to actually do this and I would only want him to do something that turns him on.
I imagine that MrH gets very turned on thinking about me masturbating, but I don't know if that's true. When I do masturbate (when I have asked permission and MrH is in the bath) I imagine he's watching, and liking what he sees. I imagine him telling me I'm his good girl. I always imagine he is there in some way or I just don't climax, but I don't know if he would actually find it a turn to be in that situation.
I guess I have a lot of things I need to ask MrH because in thinking about this post I realise there's a lot I don't know but would like to.
I have asked MrH think about what really turns him on so we can talk about it on Wednesday night.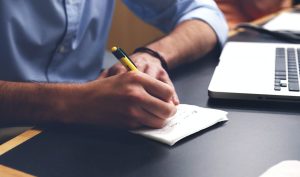 The weeknd I'm referring to was the first time he gave me an itinerary for our weekend away, and it worked really well. Some links are below.